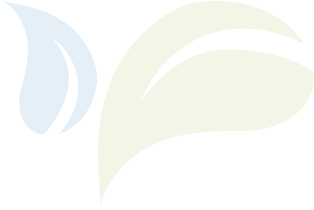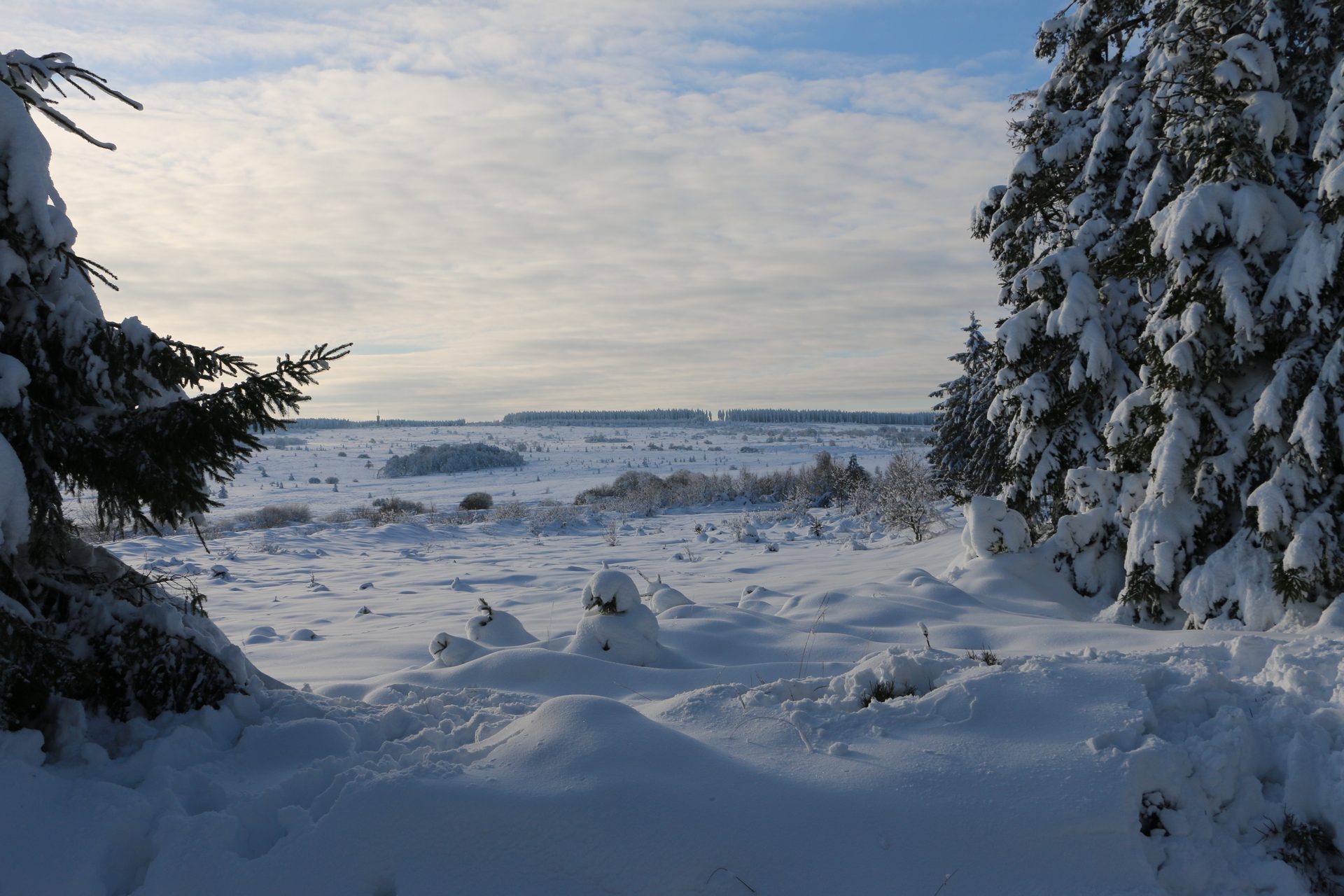 The High Fens,
      our little Siberia
The High Fens (Hautes Fagnes), the roof of Belgium, covers the entire northern part of the municipality of Waimes.
Stretching out  over a plateau  at an altitude of more than 600 m, renown for its cool, damp climate, this is  a remarkable site, characterised in particular by the presence of peat bogs.
More than 5,000 ha are protected, forming the largest nature reserve in Belgium.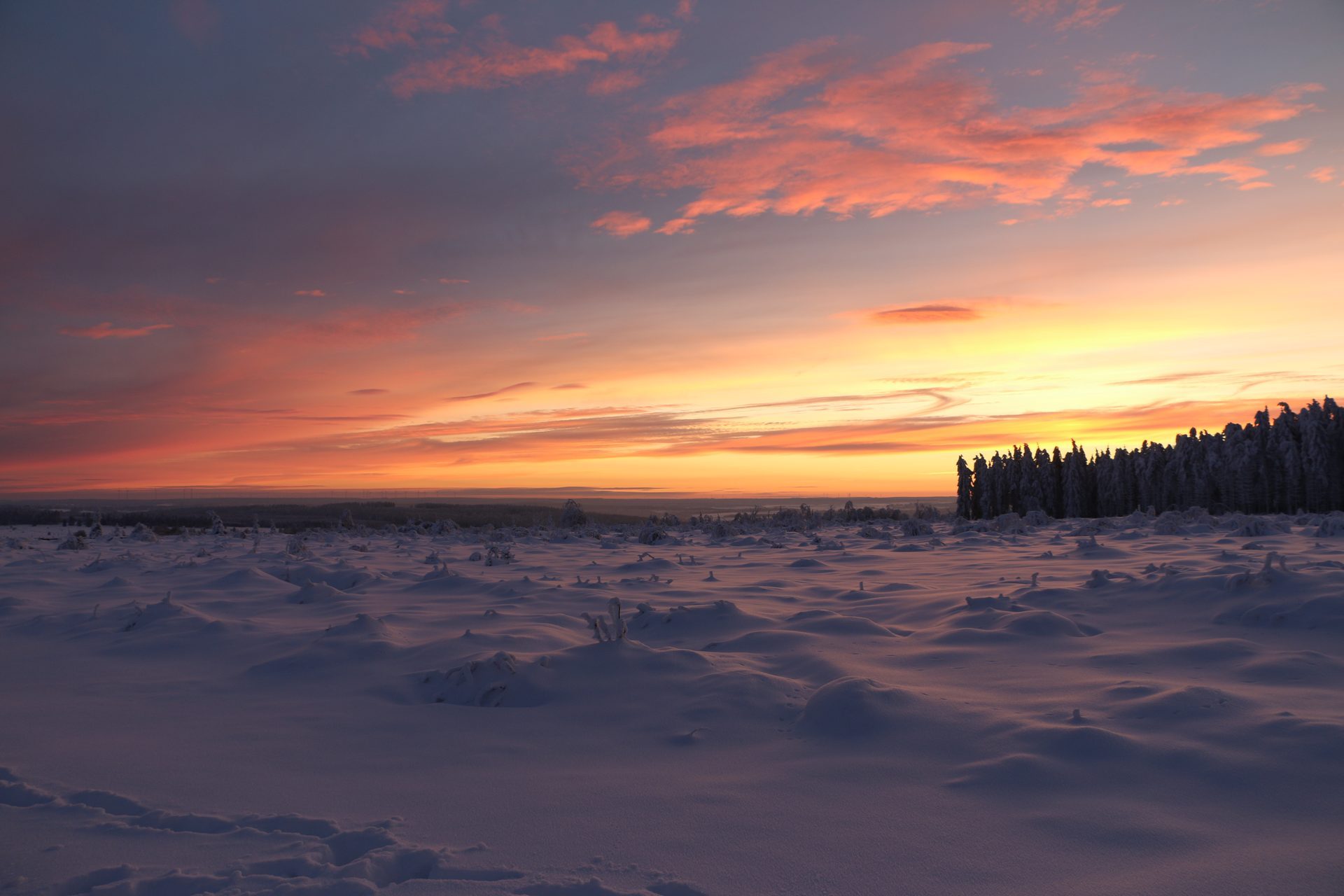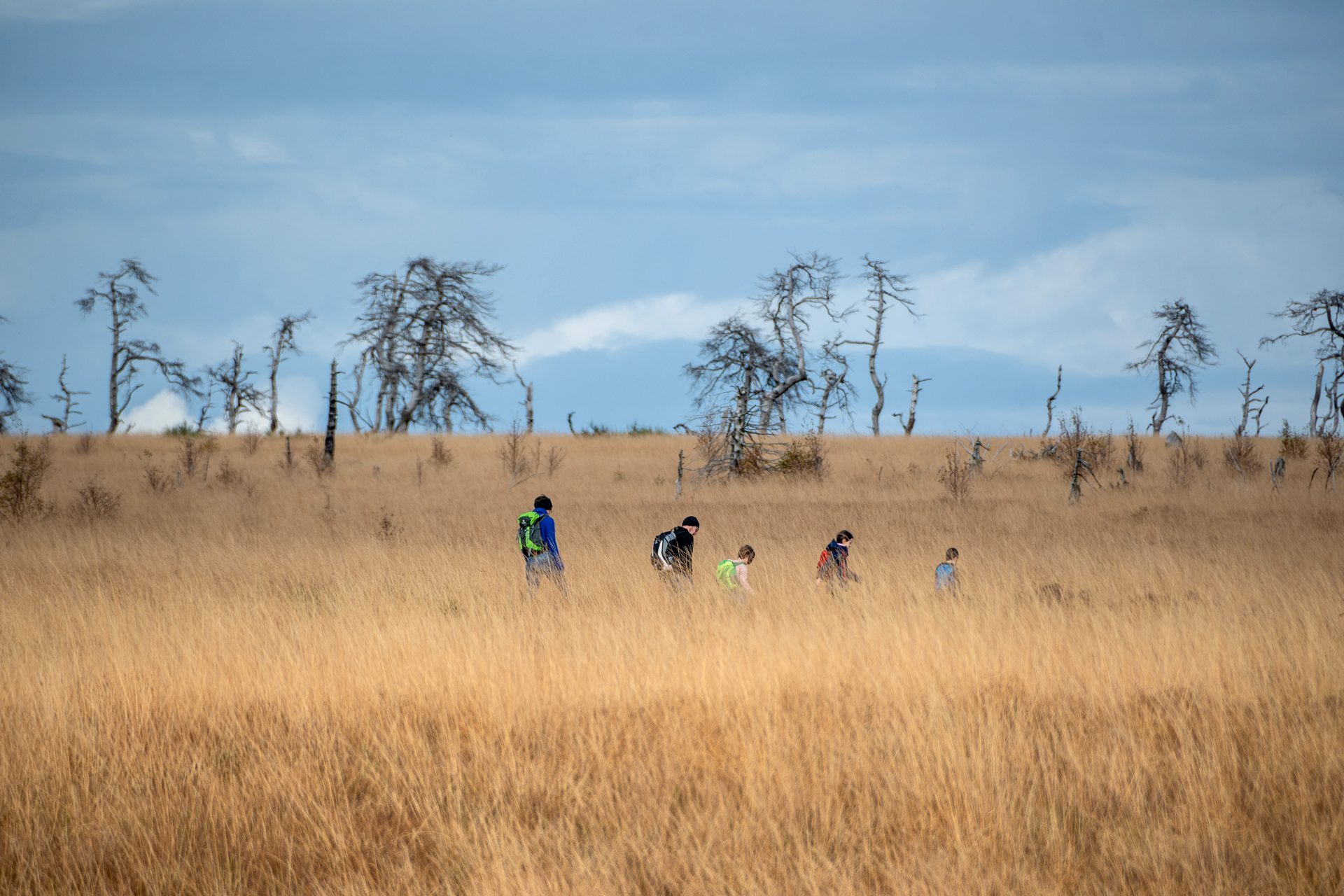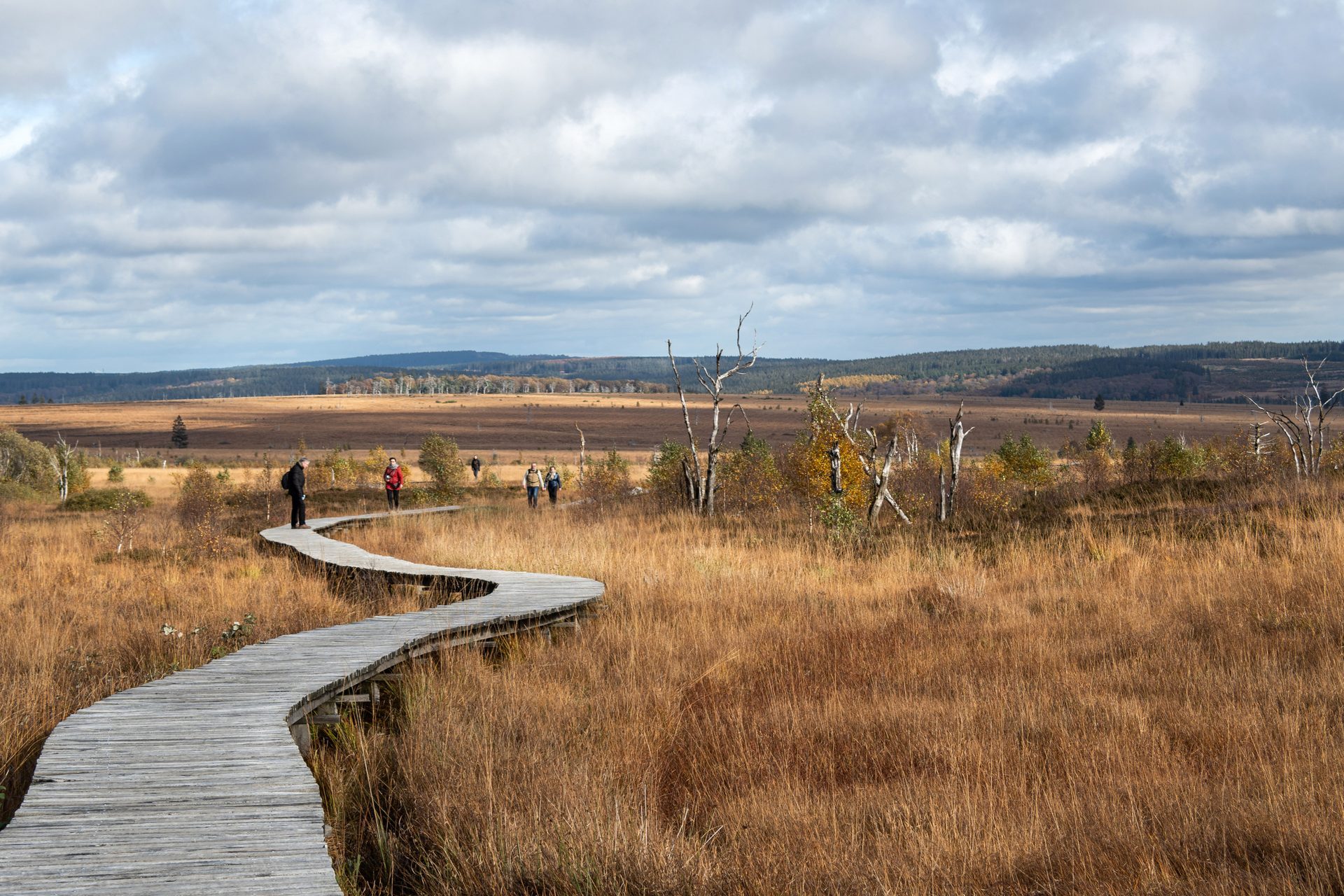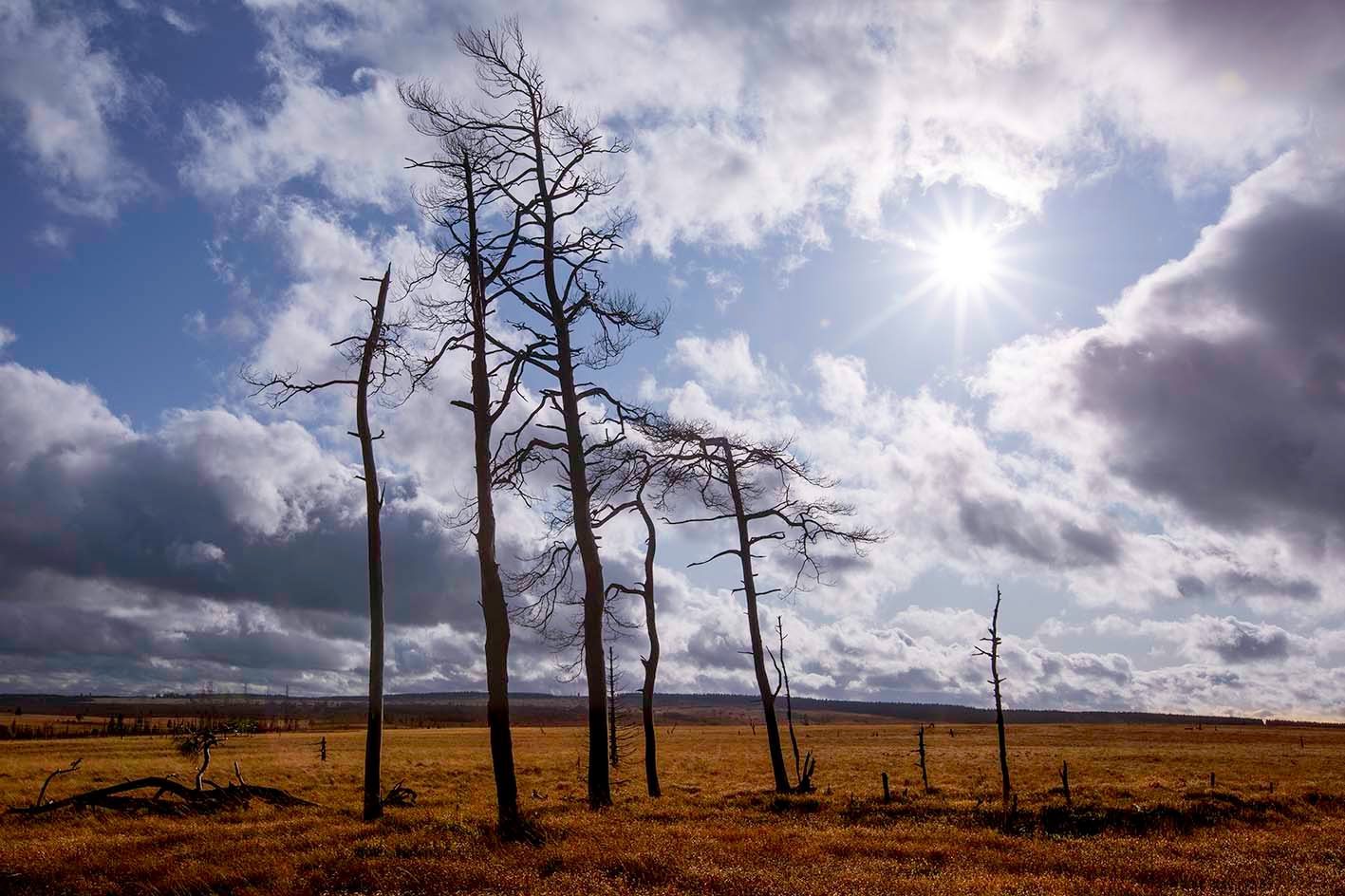 A preserved wilderness area
This large-scale preserved wilderness area is the home for a specific flora, such as the Arctic starflower, and a rare fauna, including the emblematic black grouse, not to forget the wolf, who has made a comeback here.
It is a hiker's paradise, where you can walk on the paths and wooden walkways in the "B" zones, except when the red flag is raised.
Find here all the news and important information for the tourism in Waimes !